Press & Reviews on Randy Armstrong
Nominated 2015 ZMR MUSIC AWARDS "Best World Album"
Awards Ceremony at Joy Theater in New Orleans – May 7, 2016
Nominated 2015 ONE WORLD MUSIC RADIO AWARDS
"Best World / Global Fusion Album"
Interview with Randy Armstrong on BEYOND BORDERS
"A GLOBAL MUSICAL VOYAGE"
(Wednesday, November 4, 2015) "Revered musician Randy Armstrong is back with his latest recorded effort, "Beyond Borders," which is literally just that —a global musical voyage with no boundaries. It's an exploration in sonic textures and global grooves that evoke movement and, at the same time a serene space in which to meditate and reflect on, well, life." Read the full article. —By Christopher Hislop, Portsmouth Herald – THE EDGE
Interview with composer, Randy Armstrong on The Conference of the Birds
"300 INSTRUMENTS IN THE HOUSE"
(August 11, 2016) When Randy Armstrong has to create a specific piece of music that must evoke an Indian feel, he just orders a sitar from India. "Every piece of music has to be original in its creation and cultural fidelity," he explains. That is how he has over 300 instruments in his collection, including 14 types of guitars, three sets of tablas, and a bansuri flute in every key." Read the full article. —by Priya Das, India Currents
"AN UNDYING THIRST"
(Friday, August 29, 2008) The collaboration between Armstrong and LaRoche lasted for 17 years, concluding with a concert at Harvard University in 1991. During that span, Do'a recorded five albums and played concerts all over the nation and world, helping to pioneer an all-encompassing style that has come to be known as world fusion. A sampling of the music's influences range from American folk and jazz to traditional African, Indian, Tibetan, Andean, Native American and Middle Eastern music." Read the full article. —THE WIRE
Reviews of Randy Armstrong:
"Listening to No Regrets, Randy Armstrong's tenth album, is like listening to a whole season of concerts in one sitting. As one of the pioneers of the world fusion music genre in the early 70's with Do'ah World Music Ensemble, Randy brings all of his experience and performance genius to a collection of songs that range from the evocative sounds of a Lakota courting flute to a most sophisticated jazz guitar arrangement of Miles Davis' "Blue in Green." In between, Randy explores the full range of emotions and captures them in ground-breaking arrangements that further his reputation as one of the most innovative musicians of the era." —SPIRIT VOYAGE MUSIC
"The world is a much smaller place these days. With the click of a mouse or the punch of a button on the TV remote, you can read a soldier's blog, swoop like a bird through exotic locations on "Google Earth" or watch world events happening in real time--just like millions of others half a world away. We're all experiencing the same things. All this new technology has just put an exclamation point on what musician Randy Armstrong has been saying in words and music for nearly four decades--the people of the world are more alike than not." Read the full article. —THE WIRE
"Randy Armstrong is a one-man wonder. His ability to play more than 200 instruments from around the world, as well as his degree in composition and world music, all shine through on No Regrets. Although Armstrong is primarily a guitarist, and a fantastic one at that, his rhythmic skills also are impeccable. Drawing from sitar, Lakota courting flute, djembe, and tabla to round out his sound, he presents a polished set of guitar-based themes on NO REGRETS." —NEW AGE RETAILER
"NO REGRETS is a strong musical statement from a musician whose playing has defied categorization throughout most of his career. Whether it be on guitar, sitar, wood flute or various percussion instruments, Armstrong takes the listener on a sonic joyride from start to finish." —THE PORTSMOUTH HERALD
"Randy Armstrong's all acoustic, all instrumental pieces tell more story than any poet-cum-musical artist ever could in rambling verbal form. There has been such stress on story and lyrical form that the music has taken a backseat for poets who want to lend musical voice to their stanzas.Armstrong's playing is itself lyrical without words, each track sucking the mind in through the guitar soundhole as if through a wormhole into the great Whatever. Randy Armstrong is an artist fit to reintroduce the listener to the area of acoustic music as something to be appreciated and savored.
Armstrong manages to get several musical points through during his songs that leave a lasting impression on the listener. There is never more than guitar, light percussion, and the occasional guitar-triggered pad synth sounds on any of these tracks. All of these pieces still emanate a strong energy unto themselves that only finely crafted acoustic music can. Most artists write instrumental sections as a break between the lyrics or overture, but Armstrong's pieces are all payoff, all the way. No Regrets exhibits rhythm and quiet power, as well as the occasional touch of mysticism such as that in the second track, "Fisherman's Cancion." This particular track is a good example of what Armstrong can do in low-power mode. "Cancion" never explodes or kicks up to anything, but the track is a quietly effective one in its own right. The track directly thereafter, "Seven to Twelve" is a flourish of a piece with its own different energy and movement. Randy Armstrong shouldn't have many regrets about this release."—C.D. Di Guardia, NORTHEAST PERFORMER MAGAZINE

"No Regrets is a perfect name for this record. I have no regret in wanting to review it! The CD graphics are adorned with intricate pictures of sunsets - a perfect description of this album. Randy Armstrong uses the entire duration of this CD for intense acoustic guitar solos, soft, obscure ballads of almost trance-like songs that bring you to another state of mind. His talent is amazing. While most music these days tries to capture your attention, this record reminds me of those artsy movies when the main character looks out his window and watches the countryside pass. It's perfect background music for reading or pondering the universe. When you feel tired and need to relax, turn to this album. Even though Armstrong offers no philosophical ideas on the cosmos or love or life, I'm sure it will inspire you to find the answers of your own. I recommend starting with the idea of having No Regrets." —ALTER MAGAZINE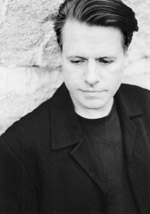 "Randy composed and performed world music targeting cultures of the trip. Travels in Spain, evoke sounds ranging from a gypsy dance to classical guitar. South Africa, Scotland and Southest Asia also inspired Armstrong's emotional journeys with cultural authenticity." —HOUSTON CHRONICLE
"There's no mistaking his prowess on acoustic guitar...or his compositional abilities." —MIAMI NEW TIMES
"If only music could smell of good cooking, this lovely set would make your mouth water ... evocative ... timeless ... spicy ... This international musical journey is tantalizing -- the perfect gift for your favorite cook." —BARNESANDNOBLE.COM
"A respectful and pleasant sountrack...The music is both suggestive and unobtrusive. It can stand on its own." —AMAZON.COM
"He's more than an expert. Randy Armstrong is an original...a virtuoso of versatility."—NEW HAMPSHIRE MAGAZINE
"Dinner on the Diner is a companion soundtrack to the PBS series of travel adventures from South Africa, Spain and Southeast Asia. Composer Randy Armstrong is along for the ride, contributing two solid hours' worth of ethnic world music to carry the show from locale to locale." —FILM SCORE MONTHLY
"...the soundtrack to this PBS mini-series explores the local music through the compositions of multi-instrumentalist Randy Armstrong....Dinner on the Diner is great music...a welcome refuge in a hectic world." —Ritz FilmBill & NYC Angelika FilmBill
"Guitarist Randy Armstrong...has composed some of the brightest contemporary instrumentals this side of the hemisphere." —CD REVIEW
"A sure-fingered guitar virtuoso" —THE BOSTON GLOBE
"Armstrong frequently moved from guitar to a variety of drums and the marimba-like West African balofon…versatile…accessible music." —LOS ANGELES TIMES
"A marvelous kaleidoscope of shifting melodies, rhythms and instrumental colors."—DOWNBEAT
As Co-founder, Composer, Guitarist and Co-arranger of Doah World Music Ensemble:
"Powerfully optimistic…striking originality. Music for the Global Village."—THE BOSTON GLOBE
"One of the important contributions to the future of our music."—Jazz legend DIZZY GILLESPIE
"I commend to you, the listener, this rich pot-pourri that is Do'a. Listen well, and savor: music can nourish a hungry soul."—PAUL WINTER
"A shimmering kaleidoscope of sound, taking from jazz, middle eastern and African musics….The music is introspective without being heavy, Lighting the way into new areas with grace and cheer."—THE VICTORY MUSIC FOLK AND JAZZ REVIEW
"The musicians of Do'a don't just double on instruments, they multiply them into a veritable symphony."—THE WASHINGTON POST
"A rich collection of compositions featuring traditional and archaic instruments which provide the listener with a sense of peace tinged with a certain sadness that isn't found very often in today's music. This is spiritual jazz." —BILLBOARD'S TOP ALBUM PICKS ORNAMENT OF HOPE
"Fascinating, compelling listening for lovers of every genre of music."—THE ARKANSAS GAZETTE
"Musical pair more than just a duo…Randy Armstrong and Ken LaRoche are Do'a, their masterful performance on upwards of 50 instruments and the multitude of timbres and rhythms audible at given moments of their unusual, consummately artistic performance leads one toward 'ensemble' and away from 'duo'."—THE NEW LONDON DAY
"Excellent listening"—MUSICIAN MAGAZINE
"Music that transcends our time while being rooted in the past, music that soars to the heavens while keeping us in touch with the earth."—EASTWEST JOURNAL
As Co-founder of The Armstrong•Nahrmann Group
(formerly Unu Mondo):
"One of the hottest world music bands on the planet."—THE PATRIOT NEWS
"Ridiculously talented"—ALBANY METROLAND
"Hand In Hand is a thought-provoking collection of music that blends jazz and world music and features an array of cultural instruments. Unu Mondo's Randy Armstrong on guitar and percussion and Volker Nahrmann on bass and keyboard offer stellar performances. An international community of singers and musicians help round out this brilliant, exuberant and poignant album. Unu Mondo, which means one world in Esperanto, proves there is hope for the world in music."—MUSD,ALL MUSIC GUIDE